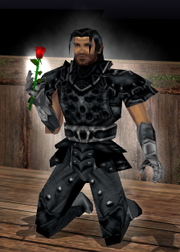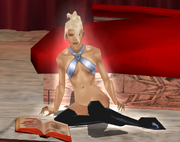 Amor vincet omnia, et nos cedamus amori. (Love conquers all, so let us all yield to love). Virgil
  
WARNING
Spoilers follow.
  
During her journey, the Princess can initiate a romantic relationship with one of her companions or stay single if she wish to. The following are a list of romancable companions:
Some romances (like with Vico or Bran) is easy to initiate while other can be quite tricky to trigger. Visit each character page to learn more.
A romanced partner will have unique dialogue choices (such as the option to kiss them whenever you want), reaction (ex when you ask them to leave from your group) and commentary to events of the game. At the end of part 2, if the Princess has a lover, her choice will include her sweetheart's fate as well:
If she decides to marry Arto Benthur, her lover can be seen attending her wedding in disguise along with the rest of the family
If she decides to flee, her lover will provide unique dialogue once the group reach the House in the Lake
If she decides to rescue Earl Delberg and her lover survive the fight, they will be seen in her room with her and later cheering at the crowning ceremony along with the rest.
Notes
Only Pia's romance can be fully initiated in Part One, while the others have to wait until Part Two. The Princess can still try to flirt with Vico or Anden (or both) in Part One.
Pia's romance must be initiated during the Missing Pia quest in Part One, otherwise she will not be romanceable later. If in a relationship, Pia will attempt to break it off during a stay in the Dwarwen Inn in Part Two. The relationship can be salvaged with the appropriate dialog.